Deuce Bigalow, Millennial Gigolo: The Ultimate 21st Century Job
Daniel Drew, 6/8/2015


With machines taking over jobs, McDonald's acceptance rates hovering at 6%, and Goldman Sachs analysts falling off apartment buildings, a millennial may wonder where to turn for his next "career." If Uber doesn't interest you, you can apply at the "Rent A Gent" escort agency, the ultimate 21st century job.


---



The Stock Market Is Disappearing In One Giant Leveraged Buyout



Featured in Zero Hedge


Daniel Drew, 6/4/2015


It's easy to find critics and doomsayers who predict that the next stock market crash is just around the corner. They could be right, but another possibility is that the stock market itself will disappear entirely.


---



Goldman Sachs Rookie Analyst Almost Escaped Before Falling To His Death



Featured in Zero Hedge


Daniel Drew, 6/2/2015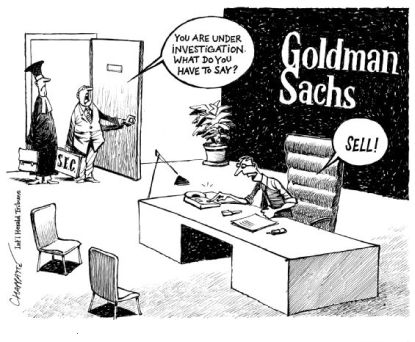 From the early days of Zero Hedge in 2009 to Matt Taibbi's 2010 critique, "The Great American Bubble Machine," Goldman Sachs has been one of the all-time favorite punching bags in critical circles. It's easy to imagine Tyler Durden in a Fight Club style brawl with Lloyd Blankfein, taunting him, "No bailouts this time."

Taibbi called Goldman "a great vampire squid wrapped around the face of humanity." This time, their victim was Sarvshreshth Gupta, a rookie analyst just 22 years old from the University of Pennsylvania. Gupta was found dead in a parking lot next to his apartment building on the corner of Sacramento Street and Brooklyn Place in San Francisco. He apparently fell from the building.


---



CNBC Forecast Fail: Labor Shortages Expected In 2018




Daniel Drew, 6/1/2015



Every now and then, it's good to look back at some of the dumber things CNBC has said to see how badly they missed the mark. In March 2010, they quoted a report by Encore that said there would be a labor shortage in 2018. Encore forecasted a shortage of 5 million workers. Meanwhile, in reality, 93 million Americans are not in the work force, the labor force participation rate of college graduates is on a relentless decline, and McDonald's turns away 93.8% of its job applicants. That sure seems like quite the "labor shortage."


---



Fighting Cronyism With The Corruption ETF



Featured in Zero Hedge


Daniel Drew, 6/10/2015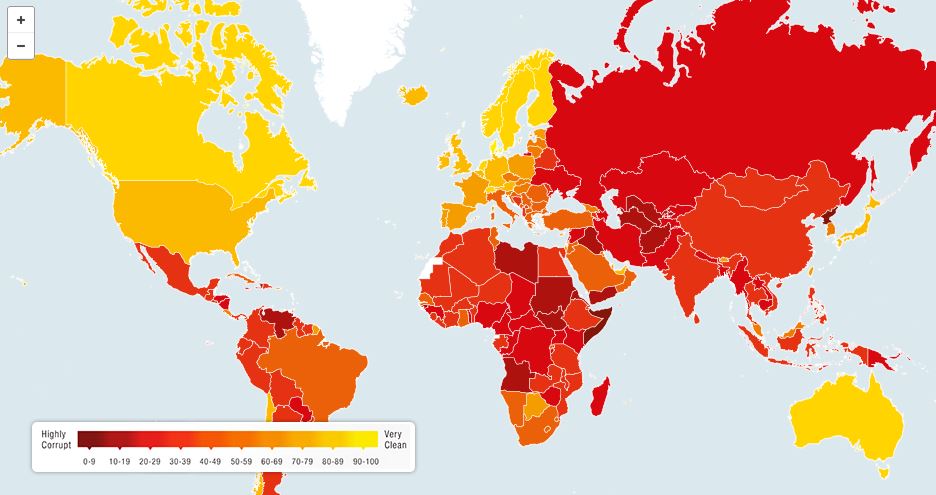 It seems like there's an ETF for everything nowadays. From global warming ETFs to fertilizer ETFs, Wall Street has neatly packaged nearly every type of investment to attract your cash. One thing they forgot to package was corruption. Considering how they are already overflowing in it, perhaps they just took it for granted. However, for many investors, corruption is worth taking a second look.


---
JPMorgan Economist Says Job Market Will Get Even Worse



Featured in Zero Hedge


Daniel Drew, 6/9/2015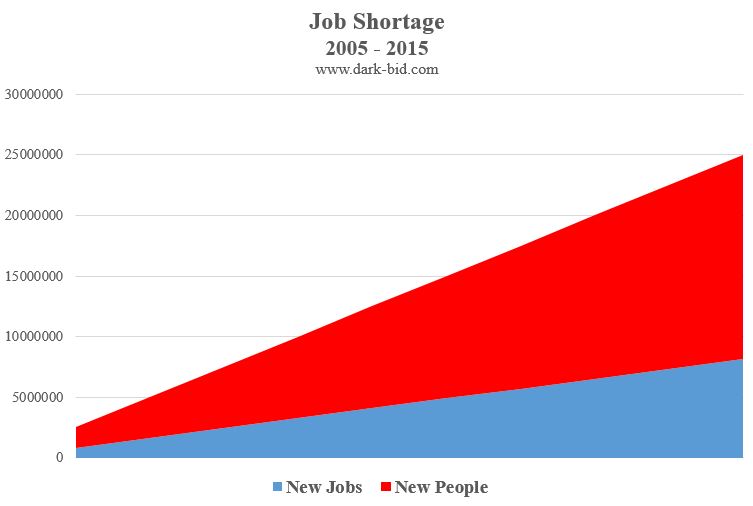 As Zero Hedge reports every month, the labor force participation rate is at multi-decade lows. Michael Feroli, a JPMorgan economist, said the economy will produce even fewer jobs in the future.

In the last ten years, the U.S. saw 68,000 new jobs per month. Meanwhile, the population grew by over 200,000 per month.


---



What Happens To Stock Prices After Layoffs



Featured in Zero Hedge


Daniel Drew, 6/5/2015



Increasing synergies. Downsizing. Staying nimble. Cutting back. Restructuring. What do all these corporate buzzwords have in common? They're all bullshit explanations for why you're about to lose your job after years of commitment to the company. A case study of two of the largest conglomerates in America defies the message that the American worker is no longer needed.


---



2008 Stimulus Package Led To Over 20,000 Drug-Related Hospital Visits In California




Daniel Drew, 6/3/2015



With the economy on the brink, Congress passed the Economic Stimulus Act of 2008. Part of that legislation meant that workers making less than $75,000 would receive a $300 check. After the law was passed, Paul Krugman criticized it in The New York Times, saying it was not helpful enough for "those most in need." It turned out that "those most in need" took their $300 and spent it on alcohol and drugs, resulting in over 20,000 drug-related hospital visits in California.


---



Peak Inequality: $500 Million Asking Price for LA Mansion



Featured in Zero Hedge


Daniel Drew, 5/26/2015


Just when you thought you had seen it all, Nile Niami pulls another mansion out of his hat. The film producer and speculative real estate developer announced the asking price for the mansion he is building on a hill in Bel Air, the location where the memorable Fresh Prince of Bel Air TV show takes place. Unfortunately, Will Smith is not fresh enough for this place. You have to be a literal prince to afford it.


---



Where The Rich Buy Their College Degrees: Pakistan



Featured in Zero Hedge


Daniel Drew, 5/20/2015



When it comes to world traveling, nothing beats the sights and sounds of Pakistan. While traveling through the country, you might stumble upon a Navy SEAL mission to kill the most wanted terrorist in the world, get acid thrown in your face, or earn a diploma from a fake American university. One person from Saudi Arabia paid $400,000 for various degrees and certificates. Generally, counterfeiting signals strong demand for a product. However, with less and less people with college degrees actually getting jobs, eventually, you'll look at the rich Saudi who blew $400,000 on a fake degree and the unemployed American graduate and wonder, "What's the difference?"


---
Next Page