Janet Yellen Can't Pop The Biotech Bubble, But The SF Gate Can



Featured in Zero Hedge


Daniel Drew, 7/28/2015




Biotech has a special place in the heart of the

gambler

investor. In the modern market where the average investor doesn't stand a chance, some of them indulge their hope and turn to lottery tickets. If only they can get the next Gilead or the next Amgen, they will become the next wildly successful "maverick" investor. More lottery tickets seem to be flying around than usual lately, floating alongside the recent biotech bubble. Some have doubted if this is a bubble. Maybe it's different this time. The SF Gate pondered this exact same question 15 years ago, and the market promptly replied.

On February 28, 2000, the SF Gate published an article called "Boom in Biotech Stocks Brings Back Memories of Bubbles Past, Industry observers say it won't burst like it did in '92." The SF Gate quoted "experts" like Steve Burrill, who said, "Prices may come down 10 percent, but not 50 percent." Earlier this month, Burrill was sued for embezzling $17 million. However, back in 2000, he was still an expert biotech investor. He noted, "We are still in the first leg of a biotech rally which we expect will last another decade." Here's what happened after the SF Gate published the article.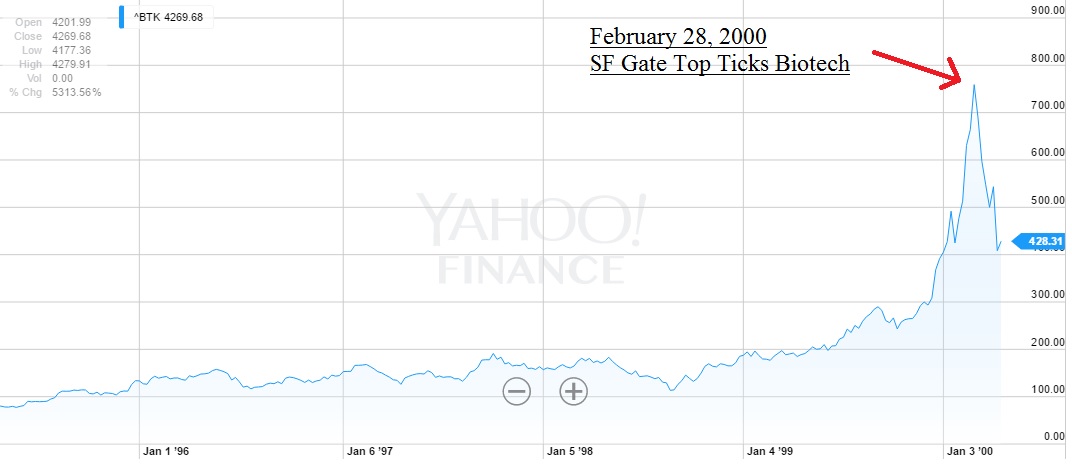 Now, 15 years later, we have yet another biotech bubble to contend with, and this time, even the Fed Chairman has been unable to successfully top tick this market.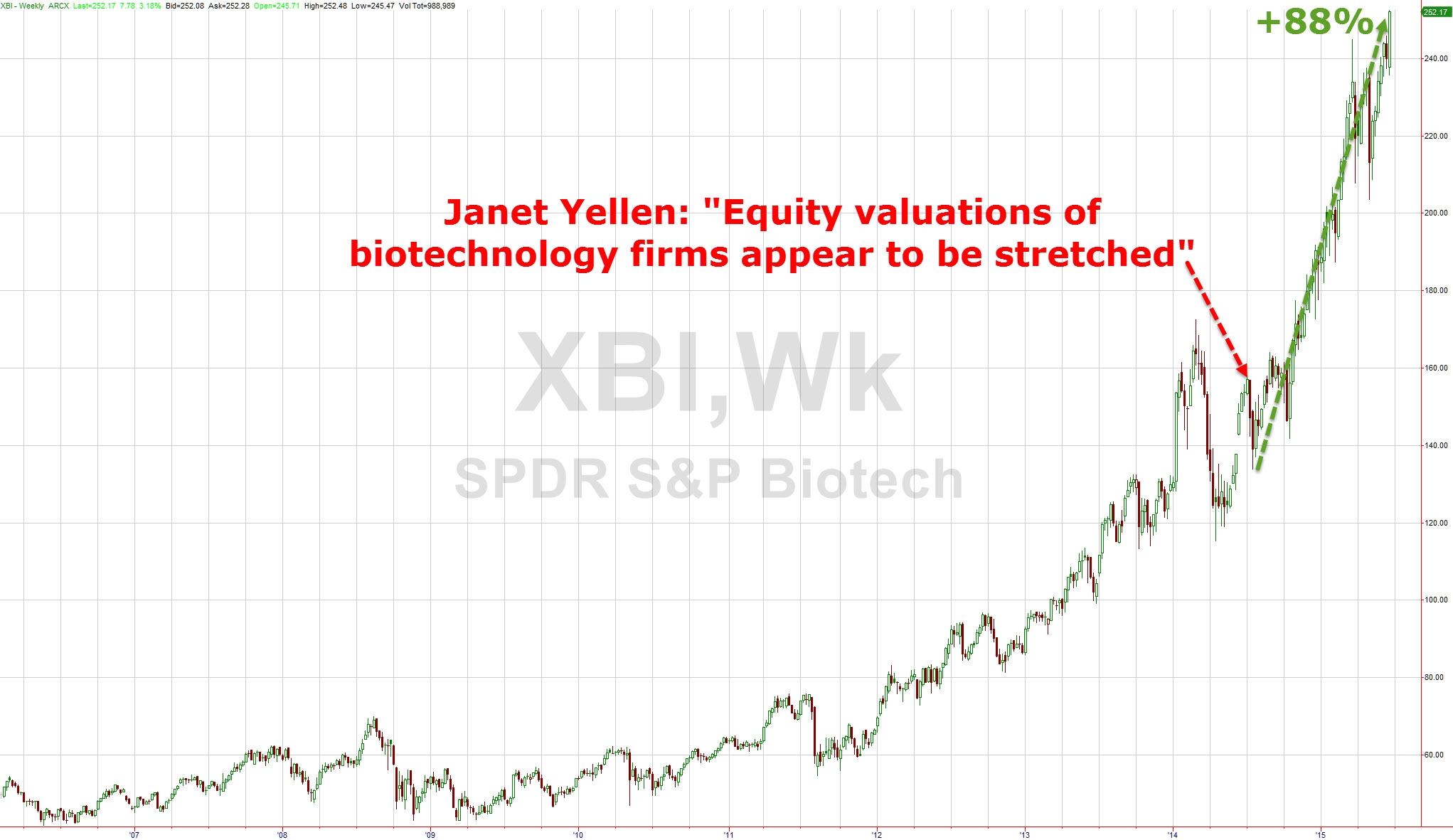 In the new normal, it's important to identify investment opportunities with special technical trading patterns. One of my favorite patterns that I use to identify winning stocks is called the Six Flags Magic Mountain setup.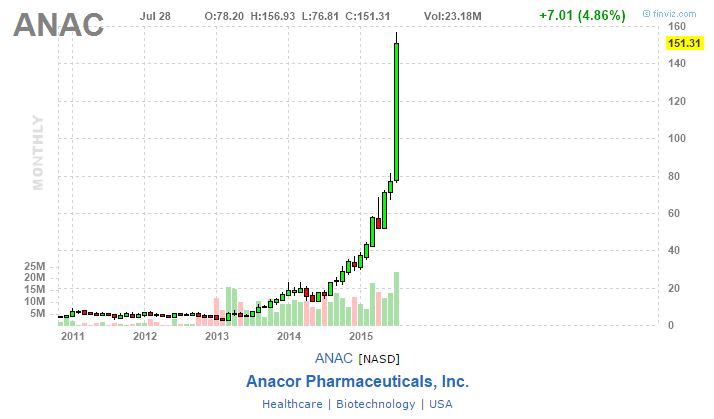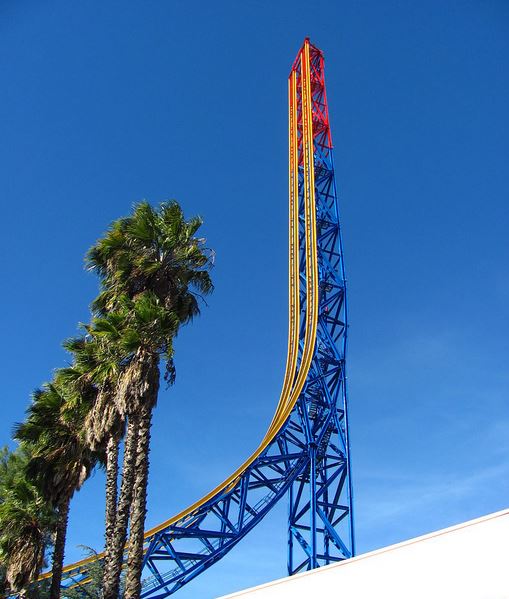 Until the SF Gate increases its biotech coverage, the coast is clear, and the Six Flags Magic Mountain setup will continue to be a sound investment strategy.